Debra Solomon is an artist and PhD candidate at the University of Amsterdam in the departments of Urban Planning and Designing Urban Experience. Solomon is founder of Urbaniahoeve Design Lab for Urban Agriculture, which develops park-like, public space (demonstration) food forest Amsterdam Zuidoost and Amsterdam Noord.
Samah Hijawi is an artist and researcher currently doing her PhD in Art Practice at ULB and the Academie Royale Des Beaux Art de Bruxelles, Belgium. In her multi-media works she is exploring the aesthetics of representation in artworks that allude to the histories of Palestine. Her works have been shown in The Royal Museum of Fine Arts Brussels, Museum M, The Hayward Gallery in London, BOZAR and Beursschouwburg in Brussels, Bureau Europa- Maastricht, MoMa and Apex Art - New York; Darat al Funun - Amman, among others. She previously collaborated with Ola El-Khalidi and Diala Khasawneh in directing Makan Art Space (2003-2016), an independent space for contemporary art in Amman. And together with Shuruq Harb and Toleen Touq she co-curated the platform The River has Two Banks (2012-2017), initiated in to address the growing distance between Jordan and Palestine.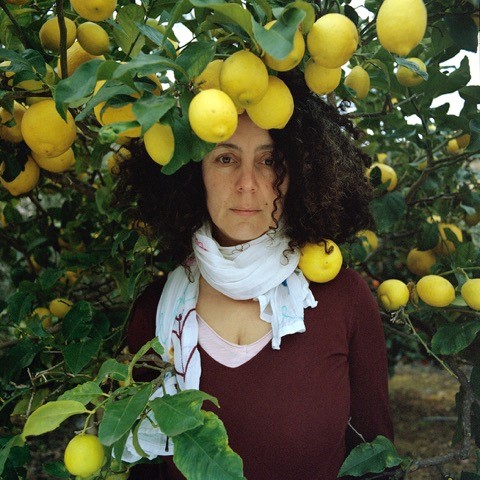 Burundi-born Olave Nduwanje identifies as a non-binary trans femme (pronouns: she/her/hers). She is a published author, legal scholar, activist (anti-racism, LGBTQI+ rights, anti-capitalism, disability rights, anti-ecocide, etc.). Nduwanje has provided literary contributions to the following titles: Zwart-Afro-Europese literatuur uit de Lage Landen (2018), De Goede Immigrant (2020) and Being Imposed Upon (2020). You can find her on Instagram (@Nduwanje), Twitter (@OlaveTalks) and Youtube (@OlaveTalks). She has been based in Brussels since 2019. 
David Weber-Krebs (BE/D) is an artist, researcher and curator based in Brussels. He studied at the University of Fribourg (CH) and the Amsterdam School of the Arts (NL). Recent works are the performances Tonight, lights out!, Balthazar and The Guardians of Sleep, and the installations Immersion at the Weltkulturen Museum, Frankfurt and The Earthly Paradise at Museum für Neue Kunst, Freiburg. He is curator of the series performative conferences On Enclosed Spaces and the Great Outdoors (with Jeroen Peeters) and the editor of the book And Then the Doors Opened Again. David collaborates on a regular basis with different artists and theorists and he teaches at different visual arts and performance academies. He is affiliated as a doctoral artistic researcher to KASK & Conservatory / School of Arts. 
Ingrid Vranken (°1987) completed a Masters in Theatre Studies at the University of Antwerp and Freie Universität Berlin and a Masters in the Arts at DAStheatre in Amsterdam. From 2012 until 2017, she was the coordinator of the artist-run platform SPIN in Brussels. Since 2018 she is involved in Common Wallet, an experiment sharing finances with nine other people as a way to rethink individual ownership, the commons, precarity and affective relations to money. Currently, Ingrid works as an independent dramaturg, curator and artist, and is a member of FoAM, a transdisciplinary laboratory at the interstices of art, science, nature and everyday life. Her practice focuses on enabling a systemic ecofeminist transition in the arts, through engaging with other-than-human beings, and in particular plants. Since the spring of 2020 she is part of the multi-voiced curatorial team of wpZimmer, a space for artistic development in Antwerp.